Aloha! wedding couples,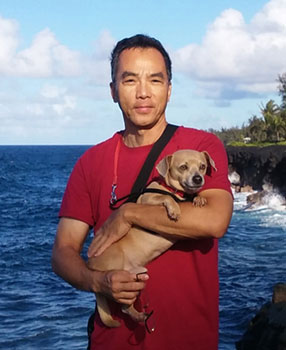 Congratulations on your Hawaii Wedding in Hilo, Big Island. I am a wedding officiant for civil and non religious ceremonies. I offer to sign your marriage license at $77, which includes a simple ceremony, license signing and processing, therefore suits casual intimate weddings. Any Locations between Hilo and Pahoa for bride and groom traditional weddings, vow renewal, commitment ceremony and the same sex weddings. See you in Big Island Hawaiian paradise. PS; As you are visiting Volcanoes National Park, Akaka Falls, Rainbow Falls etc. from Kona, you are closer to Hilo. Come and See. Mahalo.

AKI MIKAMI
State Commission # 00-103
Phone/Text (808) 454-3535
Email: wed808@gmail.com



Officiant fee $77
$40 deposit reserves your date and time via Paypal.
Reservation confirmation shall be emailed.



Beautiful Wedding Location: Liliuokalani Gardens (in Hilo)
Hilo Bay, Mauna Kea Mountains, Royal Gardens...SUBLIME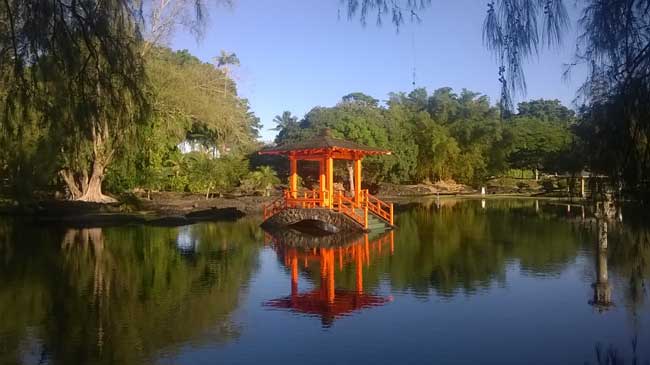 Marriage License:
1. Apply for a marriage license online.
2. Pick it up at one of the following locations. Partners must appear in person with a picture ID. The license is valid for 30 days from the date you pick it up.
OAHU: Honolulu Main Office (808) 586 4544
BIG ISLAND: State Department, Hilo (808) 974-6008, Kona (808) 322-4880
3. Bring the license to your ceremony so we can sign it together.


Today's Big Island photo: Tropical Botanical Garden in a valley on the ocean...



LINKS
Hotels:
Arnott's Lodge / Dolphin Bay / Hilo Seaside / Hilo Hawaiian / Grand Naniloa
Bed & Breakfast:
Inn at Kulaniapia Falls / Orchid Tree / Bay House / Hilo Honu / Shipman House / Hale Kai / Kama'aina / Hilo Bay Hale / Old Hawaiian / Pakalana
Restaurants:
Paul's Place / Pineapples / Hawaiian Cafe / Hilo Bay Cafe / Pesto / Ken's Pancakes / Lucy's Taqueria / Ponds / Sombat's Thai / Miyo's / Ocean Sushi
Places:
Volcanoes / Akaka Falls / Maunakea Summit / Liliuokalani Gardens / Rainbow Falls / Carlsmith Beach / Tsunami Museum / Farmers Market / Botanical Garden / Waipio Valley / Pololu Valley / Hakalau Bay / Black Sand Beach / Green Sand Beach / Parker Ranch / Lava Tree / Kaimu Beach / MacKenzie Park / Ahalanui Springs / Volcano Winery / Pahoa Town / Volcano Village / Hawi Town